When our oldest daughter moved out we gained a bedroom. We didn't need another bedroom so decided to make it into a den. Just in case we have some overnight guests we decided on a sofa bed.
Here is the inspiration photo I fell in love with.
I just loved the bookcase surrounding the sofa! It just makes me want to curl up on the sofa and read a good book! Here are a few more photos I found online of bookcases surrounding sofas.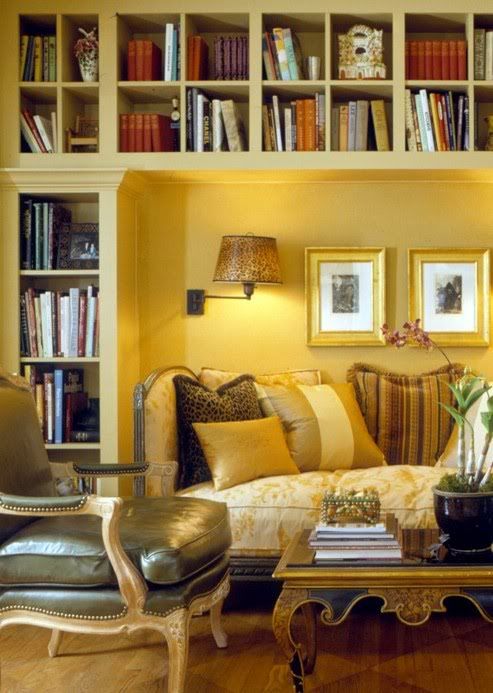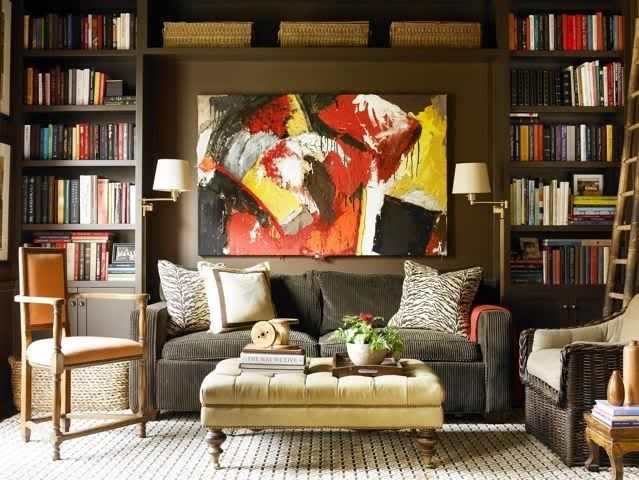 And here is what we have so far in the process.....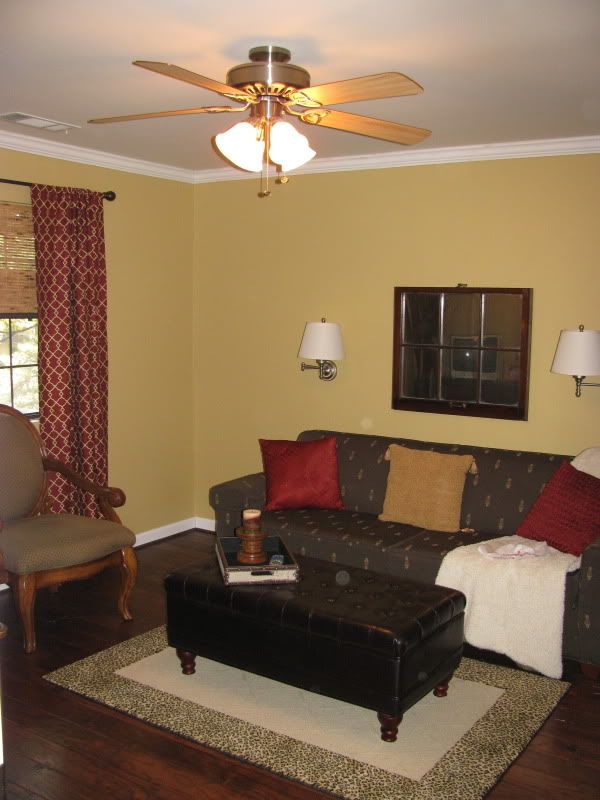 We bought the sofa bed, side chair at the flea market. Ottoman was purchased from Amazon. Hubby installed the swing arm lamps and I used "Through the Looking Glass" spray paint on the antique window frame glass to make it look like an old mirror. We had the leopard border rug, which I like....just wish it was bigger. Pillows on sofa were purchased at a garage sale. Drapes are from Lowes.
Here's the other side of the room. We bought the dresser at the flea market too. A flat screen tv will be installed on the wall above the dresser soon. The vases and lamp on the dresser were even purchased at garage sales. My goal was to buy everything for this room at garage sales and/or flea markets.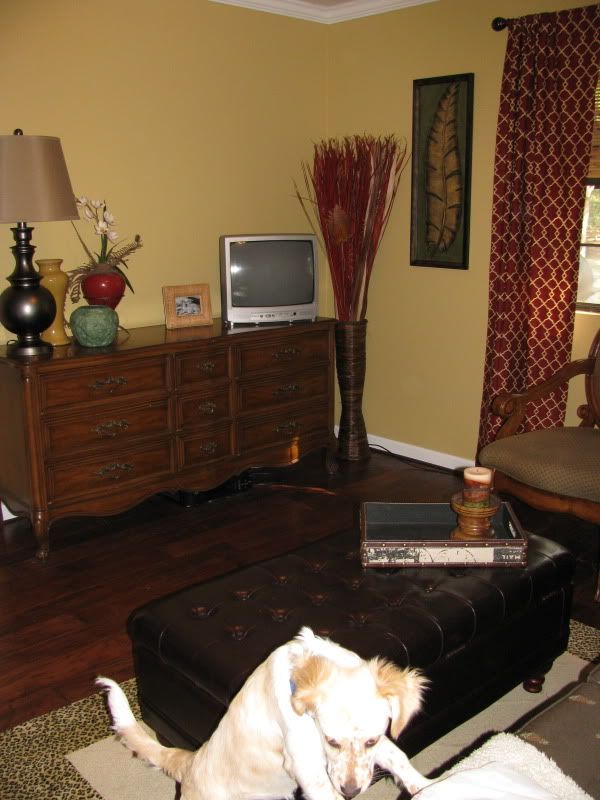 Hubby will be starting on the shelves around the sofa next weekend...yay! I hope it all comes out to my liking!
Any advice on what color to paint the base & crown molding and closet doors?? I just don't think white gives me the look I want.